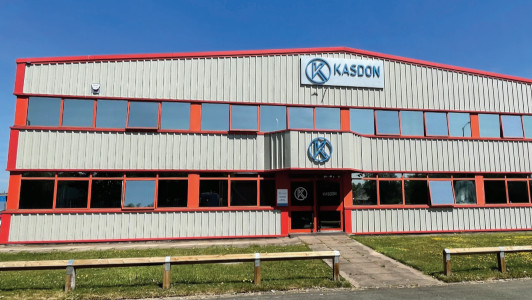 The new facility houses the company's five production lines: one for high volume, two for runs up to 1,000 off and one for prototyping and pre-production.
Founded in 1997, Kasdon, which remains privately owned, was set up as a PCB assembly spin-off from PCB broker Clarydon electronic Services.
It started as two people in part of what had once been the Sunbeam Car factory in Wolverhampton,  moving though several steps into the two buildings (2,000 and 8,000ft2) in Willenhall, which it still owns and is keeping for the moment as potential expansion space – the new building also has 40% spare capacity.
Recent growth has been driven by on-shoring, sales manager Martin Barrett told Electronics Weekly. It now has over 50 staff – with more to follow, turnover above £10m and remains "well financed", he said.
Over the last four years, £4m has been invested in new equipment, according to Barrett, including equipment for high volume pick and place, optically aligned automatic paste application, multi-stage reflow, in-line automatic optical inspection and flying-probe testing.
"Even at a time of great uncertainty recently, with the challenges of Brexit, Covid, and component shortages and extended lead-times, Kasdon has continued to grow in its technical offering and capacity, and the addition of the new facility forms a vital part of our company development," said Barrett, adding: "We are hugely proud to also be a member of 'Made in Britain'."
The company is ISO 9001:2015 accredited and production staff are trained to IPC-A-610.
Kasdon Electronics